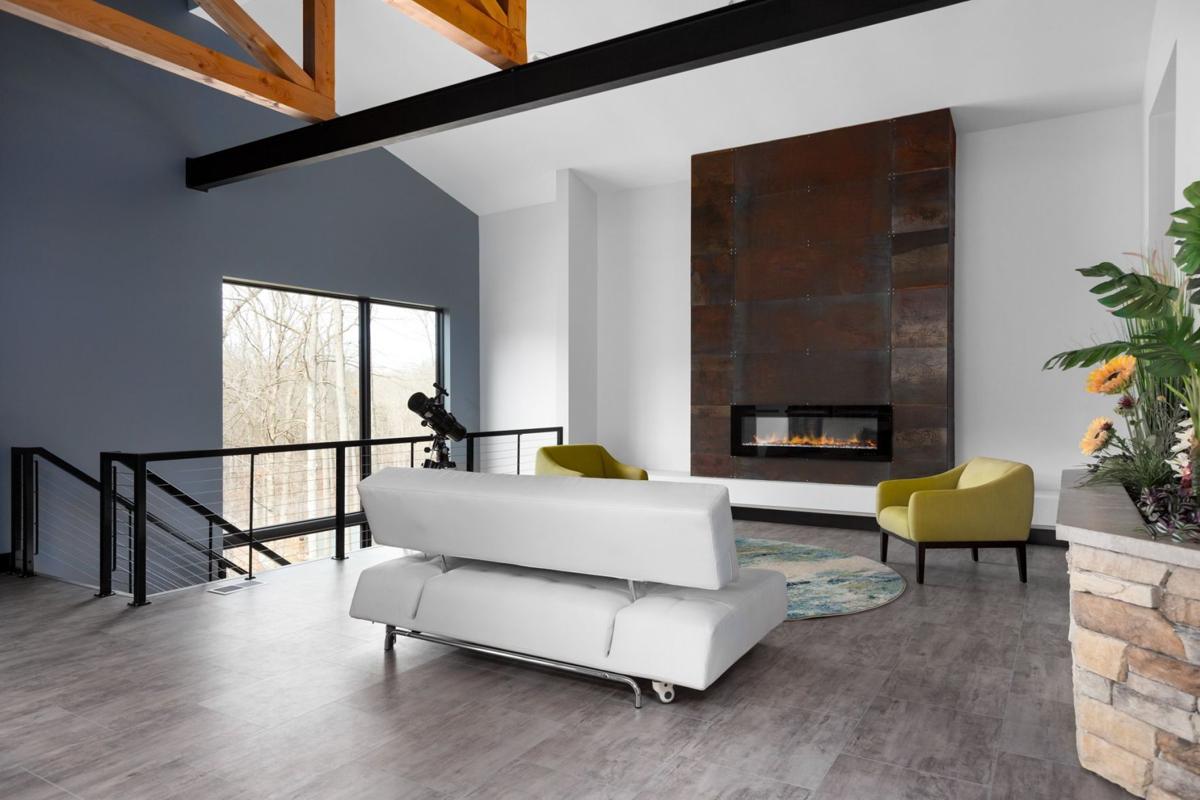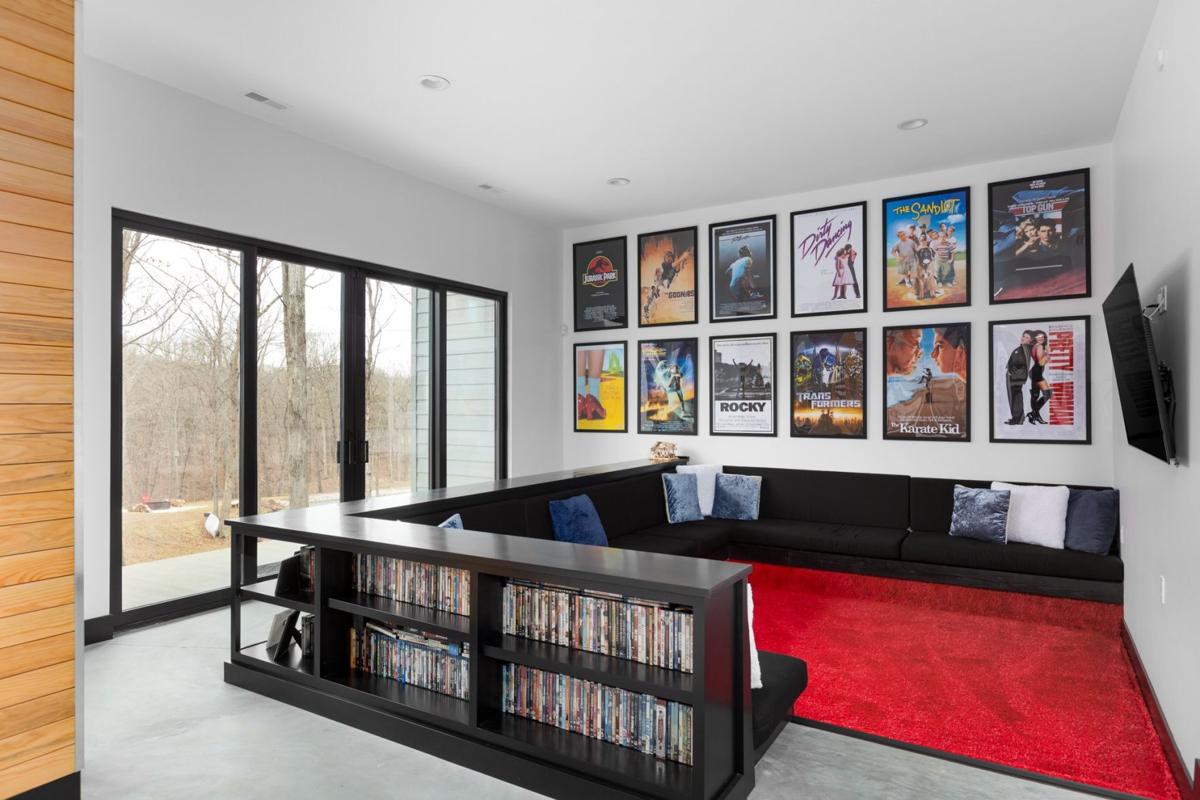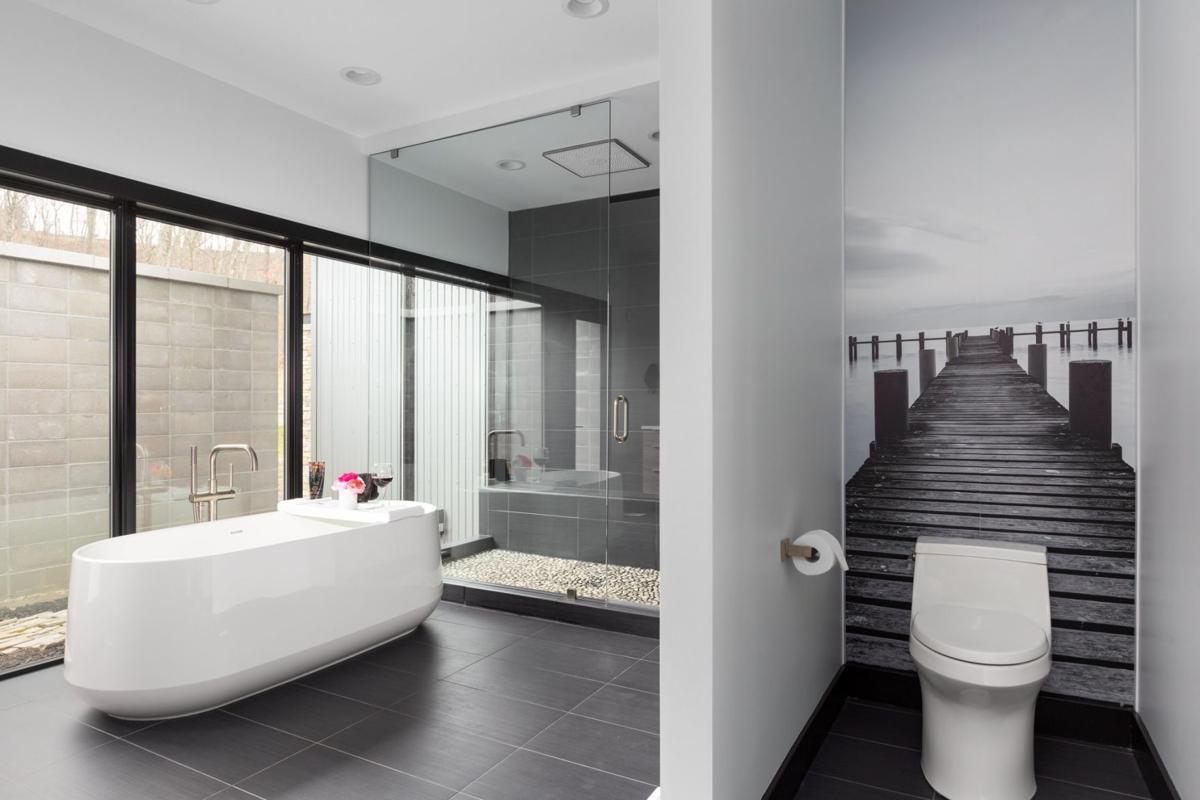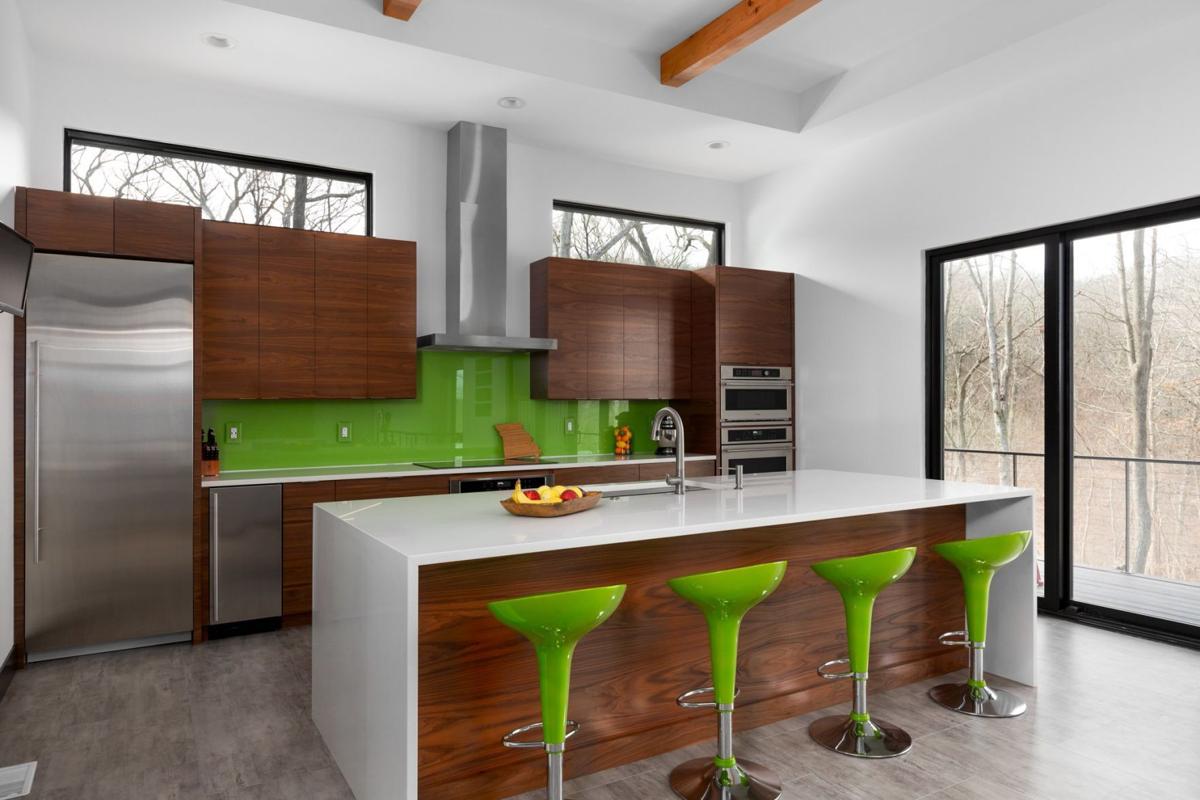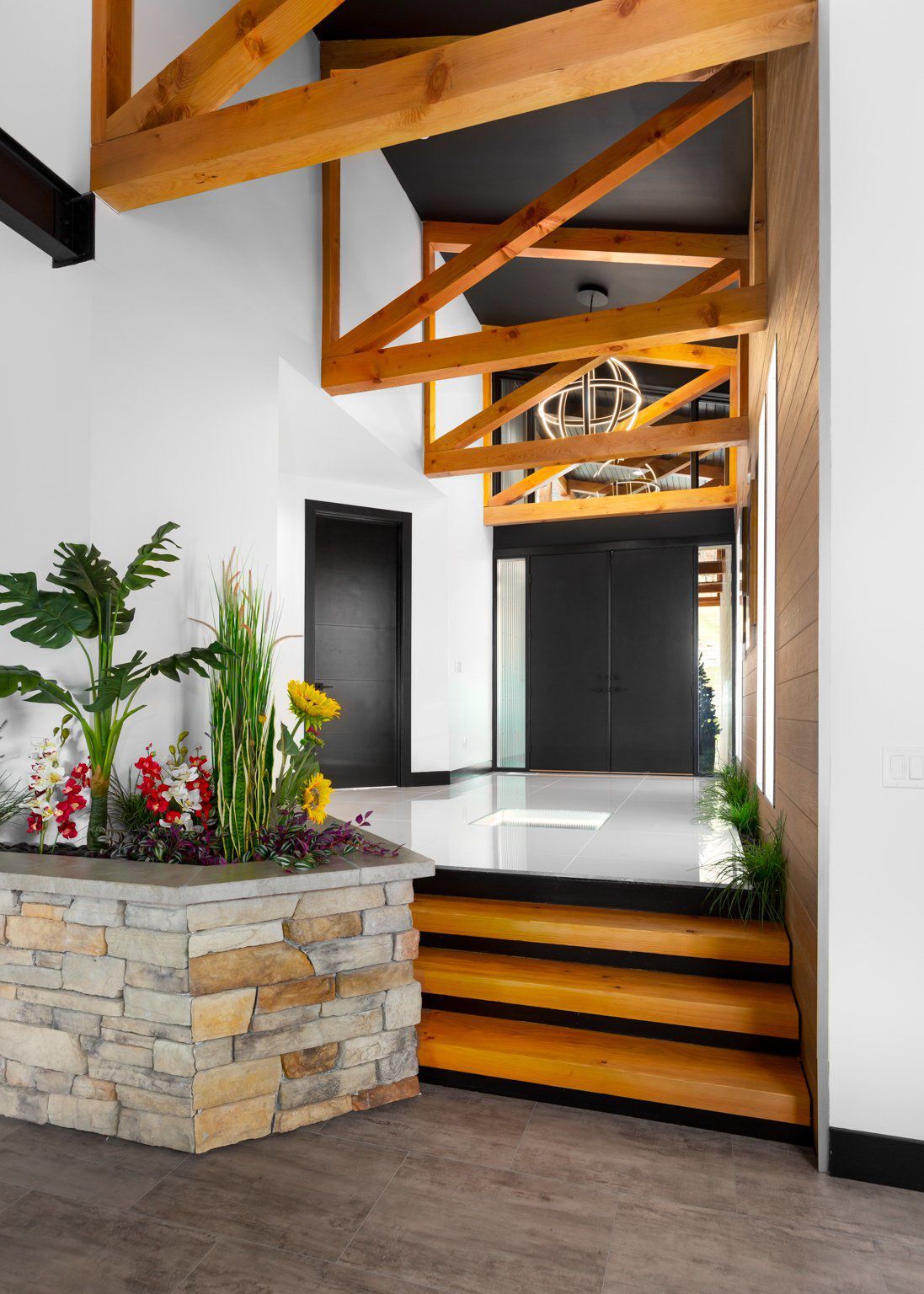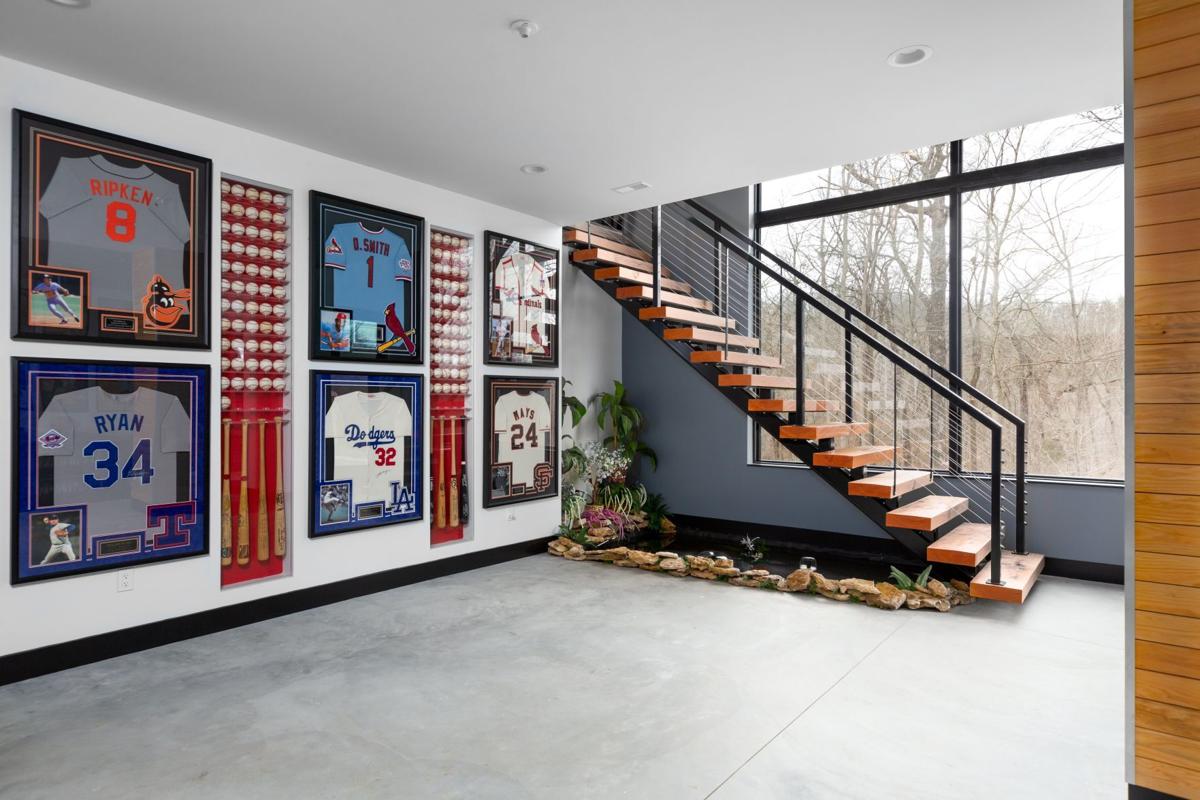 By Pat Eby Special to the Post-Dispatch

The portfolio of architect Tim Hollerbach's residential design projects opens with this dictum. "Your home should tell the story of who you are and be a collection of what you love." The strikingly modern home he designed for himself, his wife, Becky, and their daughters, Kaylin and Emma, speaks volumes about this engaging family.
They love nature, so Tim brought the outdoors in through custom windows to showcase the natural setting of this Imperial home. He honors the landscape in stones stacked in columns and in planters alive with greenery and flowers. He created a natural rhythm that moves through the space with a series of wooden trusses. They start outdoors at the entry and carry through the house, their shapes reflecting the hills and valley of the home's setting.
Together, he and Becky reflected the raw beauty of earth and its elements in a fireplace set in a steel surround; a project they both enjoyed from chemically patinating the steel to placing it in the room. It's reflected in a polished indoor pond that houses their goldfish and koi.
The first pond they built at a different location was less studied. "We dug a hole in the ground and put in a liner," Tim says. Over time, they improved the pond, took in koi from a neighbor, and later added the 10-cent goldfish from their wedding centerpieces. "We enjoy our fish. We named some, so when we planned our house, they needed a good place to live," Becky says. The fishpond, no longer a rustic affair, speaks of modernism and high style.